Title:
Conversational AI in the cloud to power Customer Journey from Acquisition through Servicing
Date:
Wednesday, 26th October 2022
Time:

11am Eastern
Duration:

45 minutes
Webinar Overview
In this webinar, we are bringing together industry experts who have driven digital transformation and implemented cloud-based contact centers enabled with Conversational AI as well as leveraging AI to drive customer acquisition and engagement.
We will explore the lessons learned, the pitfalls and how to align the internal business with external vendors and implementation teams when delivering cutting-edge technology. This is not a theoretical discussion! You will hear practical approaches and real-world stories that will help you progress on your digital transformation and journey to the cloud.
We will also discuss areas for innovation and share insights into how organizations are leveraging Conversational AI technology to deliver customer engagement beyond the traditional customer service arena for maximizing digital engagement.
This session will cover:
Making digital first a reality.

Building a cohesive team to streamline your digital transformation combining vendors with internal lines of business.

Making Conversational AI a central plank of your customer engagement.

Expanding from the base - how to leverage AI and machine learning to easily target, predict, create, scale, and measure hyper-personalized campaigns.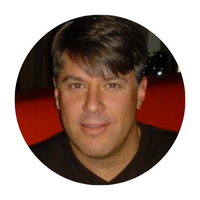 CURTIS ROLL
Customer Engagement Executive
Curtis brings over 25 years of experience in helping the world's leading brands and technology companies acquire, grow, and retain their customer relationships across all engagement channels delivering over $1B in tangible results. Working with company leaders, Curtis has been able to transform aspirational goals into reality for brands like American Express, AT&T, Apple, Cigna, Disney, DHL, Equifax, Express Scripts, Intercontinental Hotels Group, Kaplan Education, and Voya. View More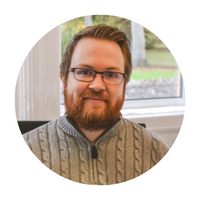 ALAN BECK
Co-Founder & CTO, Syndeo
Alan has over 15 years' experience in designing and building software applications with in-depth knowledge of conversational AI and customer experience solutions. He has experience in working with global brands including American Express, Voya, United States Postal Service, BSkyB and Hutchinson 3G. View More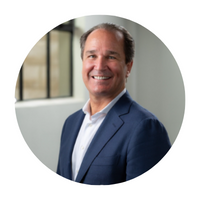 KEVIN MYERS
Chief Product & Marketing Officer
As a trained Engineer and Chief Marketing Officer (CMO), Kevin is inspired by how technology can be integrated to drive efficiencies, increase transparency, and maximize results. He understands that CMOs are only as good as their last campaign, and how difficult it is to prove advertising's true financial impact. This has been a challenge since the dawn of advertising, and he is driven to change that by innovating a product that connects the dots between marketing investments and sales revenue. View More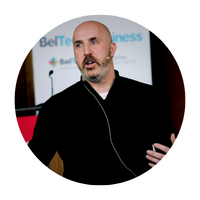 OLIVER LENNON (Webinar Host)
Co-Founder & CEO, Syndeo
As CEO at Syndeo, Oliver is responsible for driving the strategic direction of the company's AI communications platform, which powers digital communications with AI and messaging. Syndeo specialize in Customer Experience consulting and technology, with a proven track record in delivering for world-class brands. View More